METALERG BIO-ECO-MATIC
BIO-ECO-MATIC Automatic straw-fired boiler
BIO-ECO-MATIC is a fully automatic straw-fired boiler. It is designed as a high efficient and low emmision unit which works as an open system. In the near future it will also work as a pressurised unit.
The boiler is connected witth the automatic feeding system and drying + filtering chamber. That allow the customers to use low quality fuel with humidity exciding 40%.
BIO-ECO-MATIC has primary, secondary and third air systems for both combustion efficiency and low emmision values. For the ease of use it is alsoequiped in automatic ash removing system and heat exchanger cleaning system (as an option).
The heat capacity starts from 500 up to 2 MW (we are already under construction of boilers with capacity up to 4.5 MW) with efficiency over 85%.
Types of Fuel
waste, wood chippings, textile waste, sawdust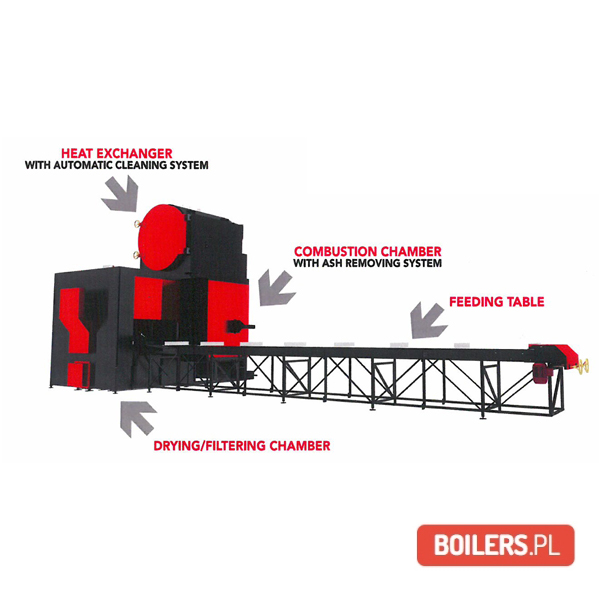 Biomass