The UNI-MAX ECO - BURNER
Power:
25/40/50/60/70/80/100/150/200/250/300/500
The ECO-BURNER in the UNI-MAX version is equipped with a segmented, moveable grate assembly in the form of a slide-out drawer for ease of cleaning; this solution is protected by patent.
It also has a ceramic insert which stabilises the conditions of the combustion.
Burners in the UNI-MAX series are able to burn almost any type of pellet available on the market, including good quality pellets such as those in the DIN, DIN+ classes  and also industrial quality pellets, agro-pellets and fine, dry, loose biomass.
Advantages of the UNI-MAX ECO-BURNER:
The heat-resistant, segmented steel grate ensures durability

The stepped, moveable grate effectively empties the hearth of slag

The burner starts and ends its operation with a clean hearth

The ceramic chamber of the burner increases and stabilises the temperature of the combustion

The patented air distribution system determines the quality and efficiency of the combustion

Power modulation - the burner consumes only as much fuel as is required by the object being incinerated

Step-less regulation of burning power in the range from 25% to 100% of the rated power

Intended as a built-in fixture, the UNI-MAX ECO-BURNER  does not require to be dismantled either for cleaning or for maintenance

Over 50% savings when compared to heating with heating oil

The Swiss-made, moveable grate drive comes with a 5-year warranty

Reliable and durable equipment

Low power consumption - energy class A+
Types of Fuel
biomass, pellet
Includes
A complete burner with control, C.H. and D.H.W. sensors, wiring, a "spiro" pipe for connection to the burner with a feeder of standard length:
1.5m - for  up to 40 kW burners inclusive

1.95m - 50-80 kW burners inclusive

2mb - 100 kW burners  and higher
Feeders with direct feeding for lengths of up to 3m and supplementary feeders for fuel in tanks up to 6 m long are also available ensuring the automatic maintenance of the pellet level in the hopper
Rear Projection of the UNI-MAX ECO-BURNER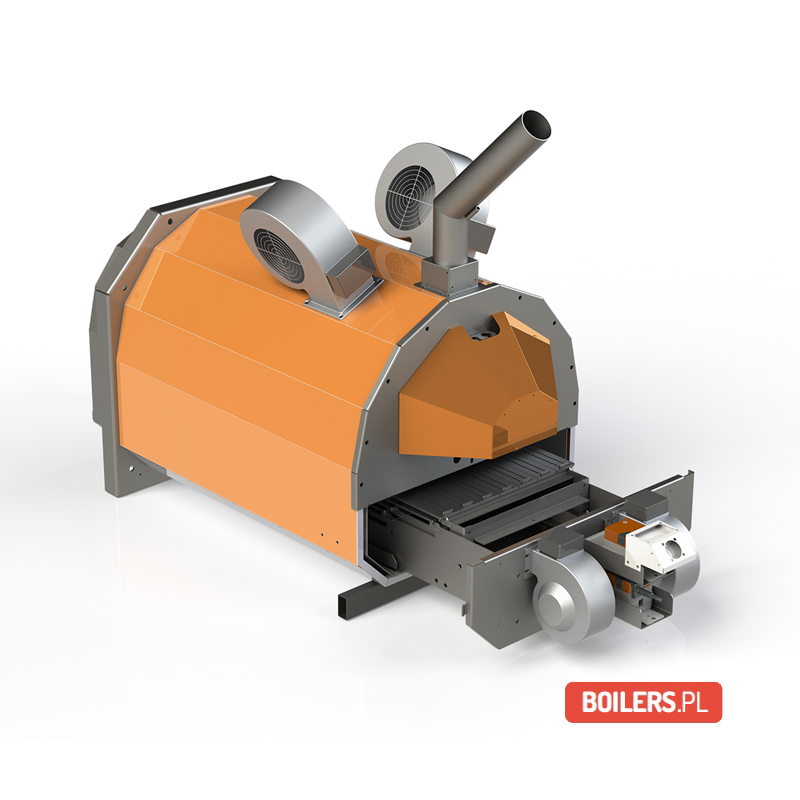 Pellets

Biomass