Klimosz Duo NG INDUSTRIAL
Industrial boilers with automatic feeding of fuel. The KLIMOSZ DUO NG INDUSTRIAL boilers have certificates which confirm heating and emission parameters, issued by the Test Laboratory for Boilers and Heating Units in Łódź. The boilers are made of boiler sheet plate with increased yield point, specifically dedicated for use in pressurised equipment.
The KLIMOSZ DUO NG INDUSTRIAL boilers are a perfect choice for:

  vacation lodges

  workshops and other facilities of this type
Advantages of the KLIMOSZ DUO NG INDUSTRIAL boiler:
Automatic and safe operation of the boiler in closed-loop heating systems, the certificate issued by the Office of Technical Inspection (PL: UDT).

Possibility of combustion of wood and larger particle coal on an additional furnace.

High efficiency,  simple, fast operation and maintenance as well as economic operational use.
Low level of harmful substances in flue gases: tested according to EN 303-5.

Operation of the boiler in the universal PID algorithm with the KLIMOSZ COMFORT controller.

Low heat losses to the environment owing to the use of 50-mm thick high-quality insulation materials.

The boiler case painted with high-quality powder paint.
Fuel types
pellets, pea coal, wood, coal
Cross section of the KLIMOSZ DUO NG INDUSTRIAL boiler: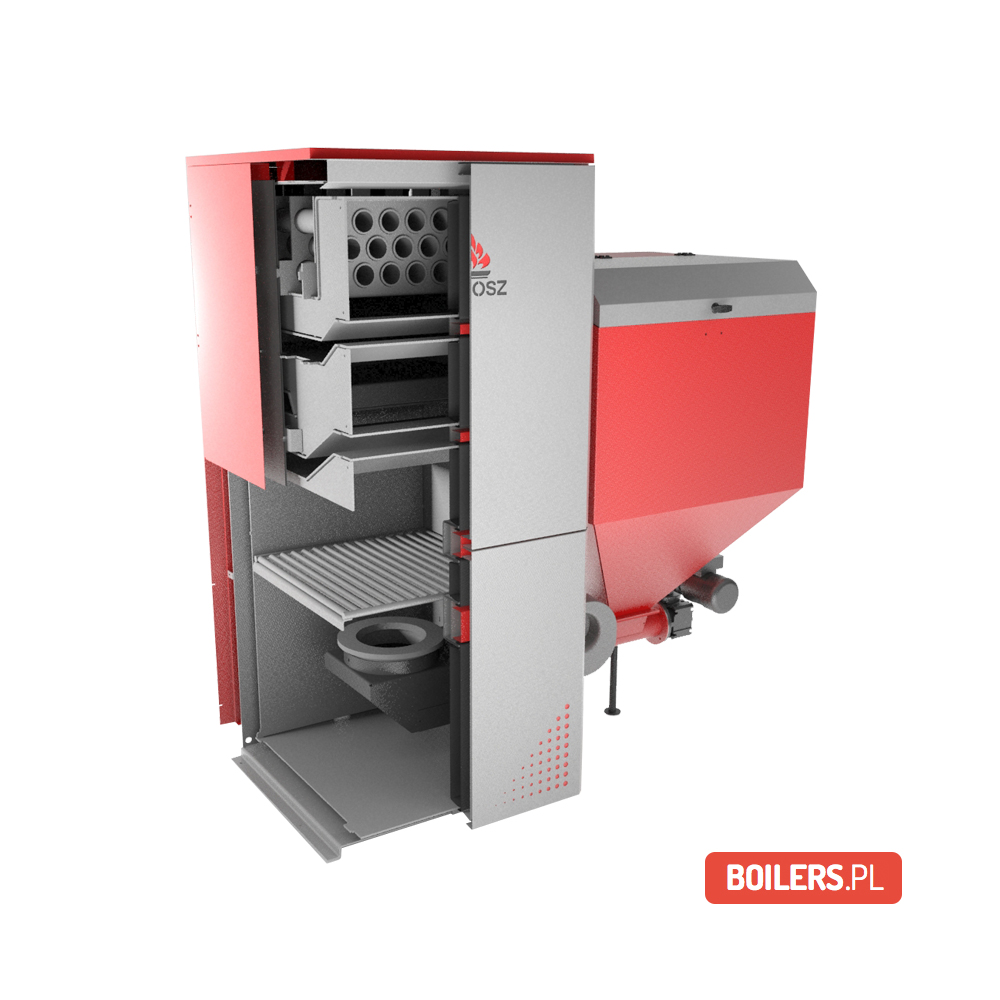 Pellets

Pea coal

Wood

Coal