Kostrzewa Platinium Bio 1
Ecological  Platinum Bio 1 burner is intended for automatic burning of  pellets or instead of it burning the oats seeds while complying the law concerning the preservation of environment within EU.   
Platinum Bio 1 burner is a perfect choice for:

  a passive house

  one family house

  a  multifamily house

  a small farm

  a big farm
The benefits  of Platinum Bio Burner 1:
automatic burner starting

automatic 2nd generation Fuzzy Logic regulation of the burner capacity  

flame control with photocells

low thermal inertia  during start or stoppage

low electric power consumption

possibilty to control up to 15 heating loops (radiators and under floor or domestic water heaters)

control of  burner operating  temperature - provides safety at the highest level;

3 - phases fuel ignition prevents gas explosion while starting

AUTOSTART function -  after power failure remembers  the last operation.

air distribution into primary and secondary flows has provided for reduction of CO2 emissions from gas burners  and fuel oil ones.

Equipemnt efficiency > 94.5 %

auto cleaning function provides for automatic removal of deposits from the burner grill. Warning! This function is not available in gravity chute burners.

due to the burner design it shall  be possible to burn oats
The types of fuel
pellets, oats
Automatic control
Platinum Bio driver  - controls not only the boilers but also the central heating water  system and warm domestic  water.
View of  Platinum Bio 1 from the back side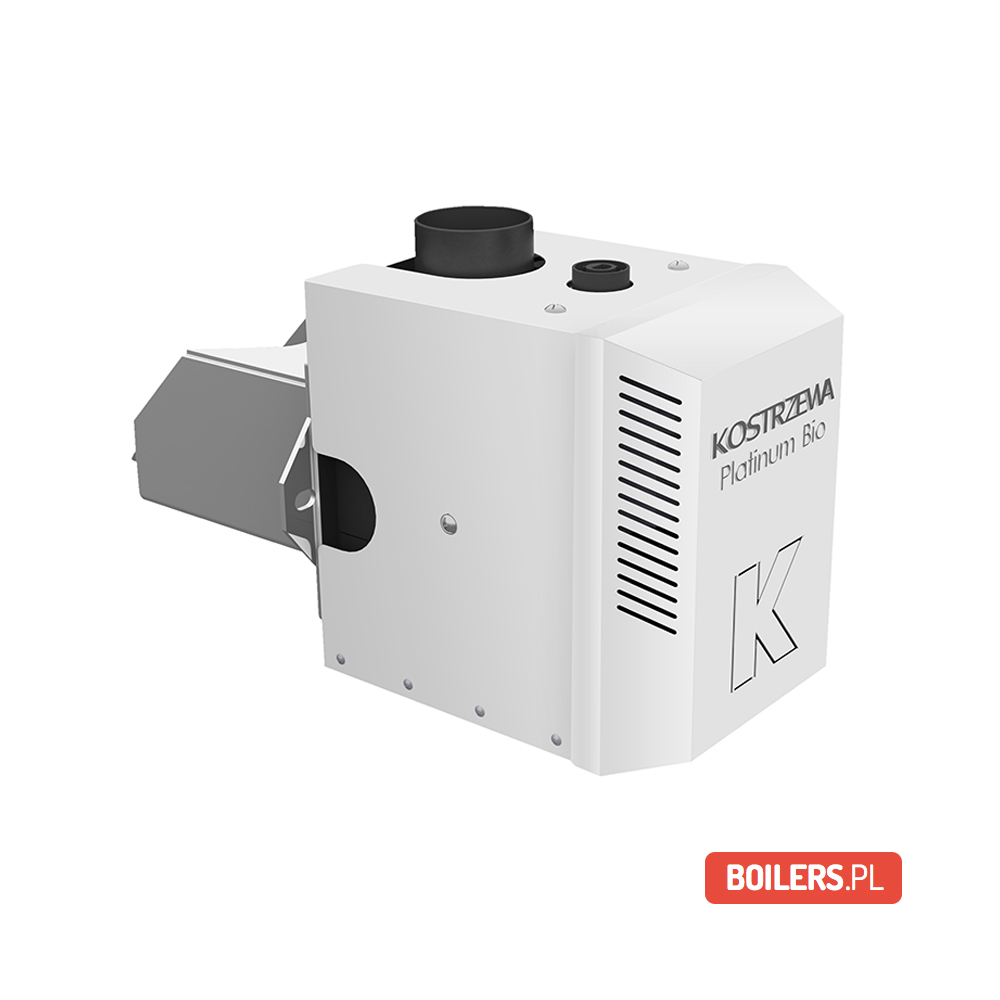 Pellets

Oats