GREŃ EG-PELLET
If you value simplicity of operation and low consumption niskie zużycie paliwa of fuel at high efficiency of the boiler is your priority, this model is perfect for you. GREŃ EG-PELLET is the "top shelf" pellets boiler  appreciated by many users in the country and abroad.
The GREŃ EG-PELLET boilers are the perfect choice for:

  passive houses

  single-family houses

  multi-family houses

offices and workshops

  small farms

  large farms
Advantages of the GREŃ EG-PELLET boiler:
Very high efficiency .
Modern automatics  

The innovative cleaning system.

The lambda probe.
CO2 emission = 0. 

Safety of operational use.

Modern design.

Modern, thoroughly tested exchanger design.

High-quality components.
Fuel types
pellets
The interior of the GREŃ EG-PELLET boiler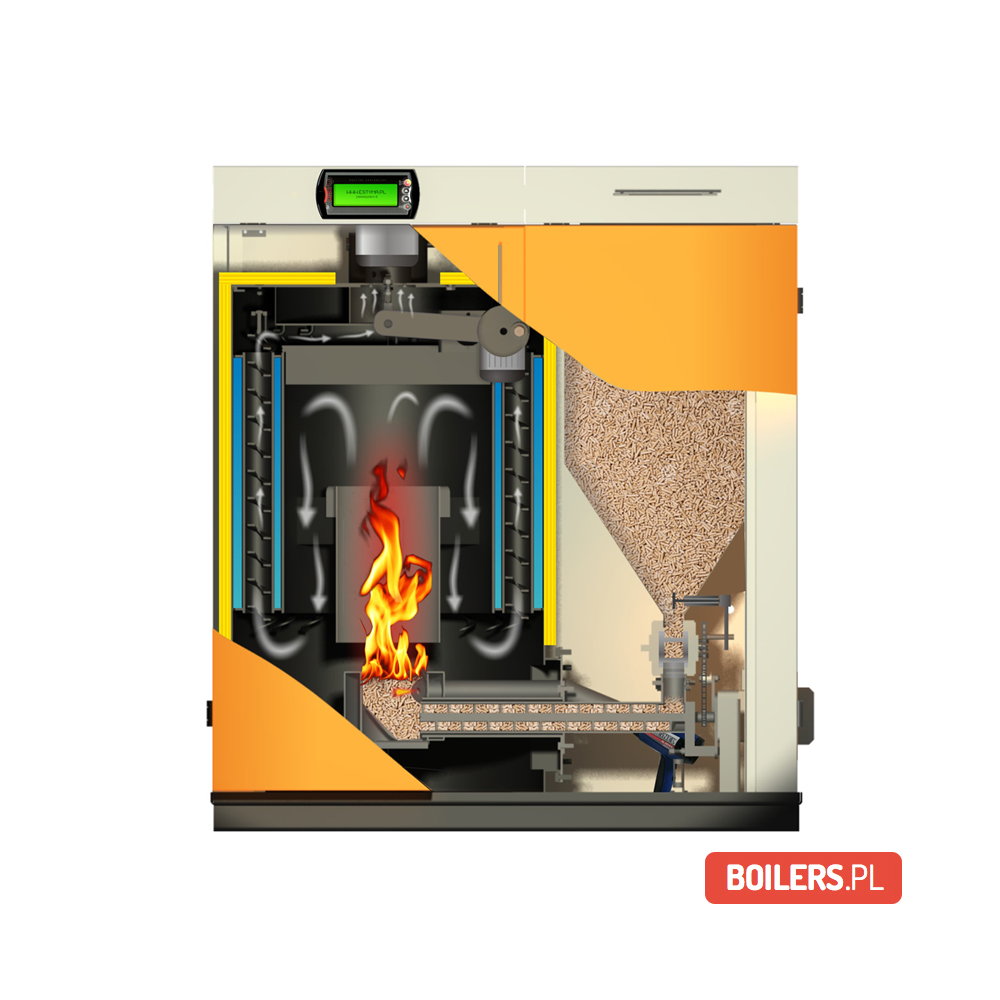 Pellets