GREŃ EG-PELLET MINI
EKO GREŃ PELLET - MINI is an automatic pellet-fed heating unit with the blow-in burner installed on the side of the boiler. Due to the combustion tube design of the exchanger, the boiler has considerably higher efficiency as compared with traditional shelf exchangers.
The GREŃ EG-PELLET MINI boilers are the perfect choice for:

  single-family houses
Advantages of the GREŃ EG-PELLET MINI boiler:
High efficiency > 90%.
Wbudowany system czyszczenia wymiennika.

Modern design

Compact appearance

combustion of wood and wood waste without disrupting operation of the pellets burner..
Fuel types
pellets
The cross section of the GREŃ EG-PELLET MINI boiler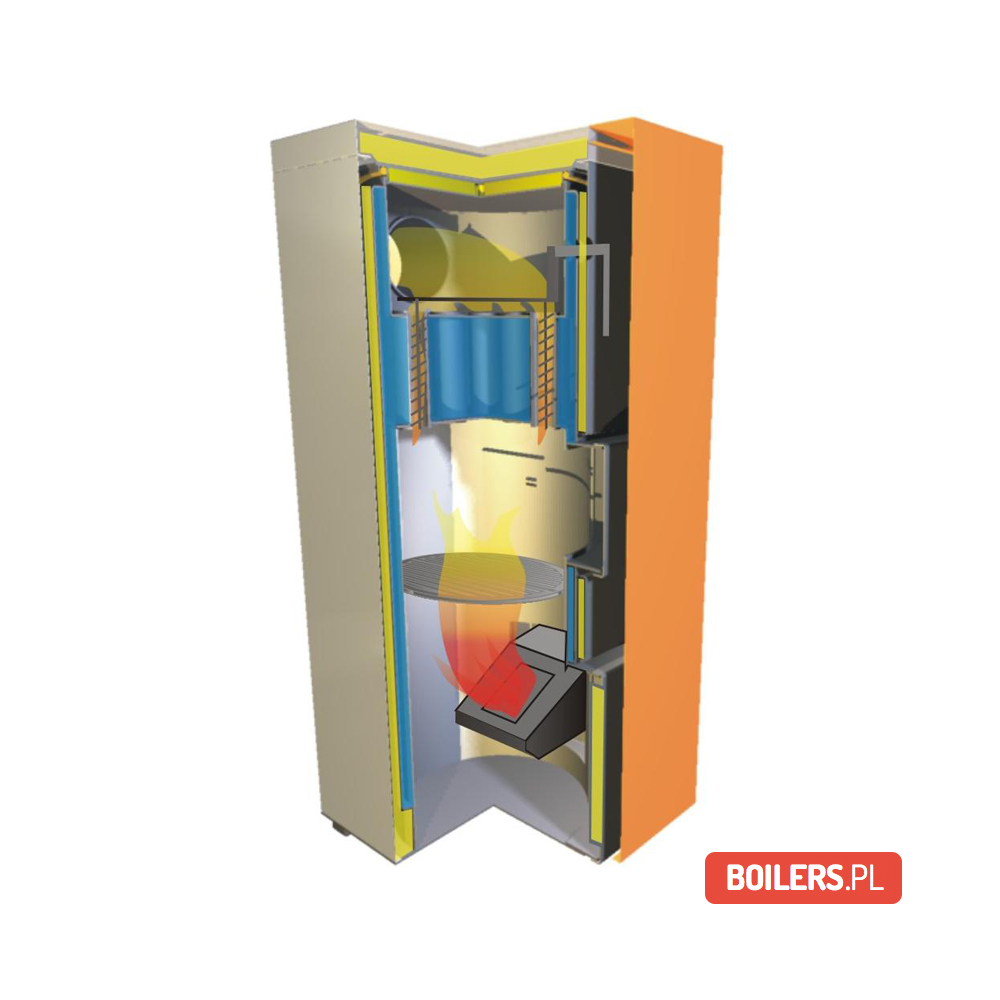 Pellets

Wood