GREŃ EG-GRAWITRON
GREŃ EG-GRAWITRON is a compact, automatic,  two-function pellets-biomass boiler with the footprint of only 1/4 sqm.    With the innovative solutions, it ensures high comfort of operation, producing surprisingly large quantities of warm utility water.
The GREŃ EG-GRAWITRON boilers are the perfect choice for:

  single-family houses

  multi-family houses

  farms

  public use buildings
Advantages of the GREŃ EG-GRAWITRON boiler:
High efficiency.

Intuitive automatics.

The automatic cleaning system.

Safety of operational use.

Zero CO2 balance in the nature.
Fuel types
pellets, wood, agro pellets
Przewaga kotła EG-GRAWITRON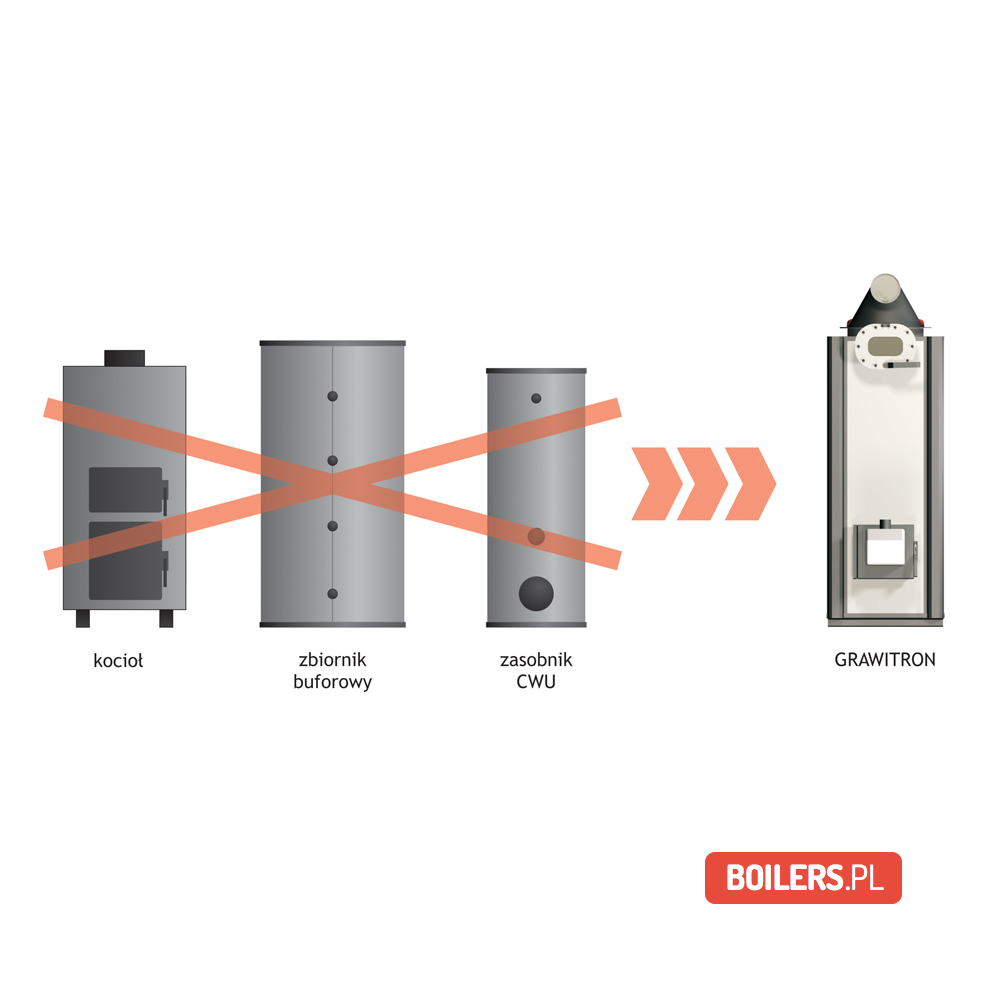 Pellets

Wood

Agro pellets